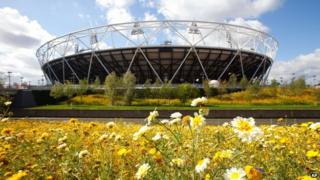 Megastars like Jessie J and Rihanna could soon be performing at the Olympic Park after a concert company said it would organise festivals there.
Live Nation runs big music events like the annual Wireless Festival where Nicki Minaj performed last year.
The company used to host events in the Royal parks of London, like Hyde Park - but people complained about the noise.
Live Nation said gigs with world famous acts would be announced soon and the first concerts held this summer.