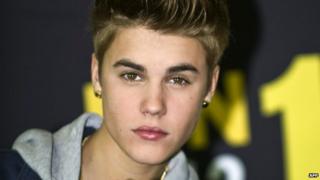 Justin Bieber has overtaken Lady Gaga as the most followed celebrity on social networking site Twitter.
The 18-year-old singer now has more than 33.3 million followers.
Lady Gaga, who has more than 30 million Twitter fans, had been in the top spot since 2010, when she took over Britney Spears as the most followed person in the world.
Katy Perry, Rihanna and Barack Obama are listed as the other most popular tweeters