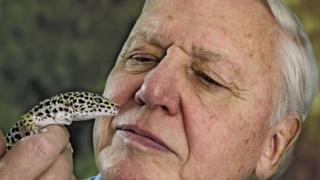 TV star Sir David Attenborough says humans are a "plague" on the Earth and more needs to be done to stop the planet's population rising.
The nature expert says an ongoing rise in the number of people living on Earth is damaging to the environment.
In an interview with the Radio Times he said more space was needed to grow food.
He said: "We are a plague on the Earth. It's coming home to roost over the next 50 years or so."
Population Matters, a charity he supports, says it would help if people had smaller families.
The charity claims the number of people living in the world has increased by five billion in the last 85 years.
Sir David added: "It's not just climate change; it's sheer space, places to grow food for this enormous horde (of people)."