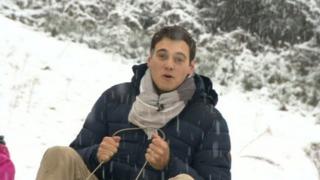 Snow closes thousands of schools
More snow and ice means thousands of schools have been closed across the UK.
Nearly 5,000 schools shut, including about 800 in East Anglia, 500 in the West Midlands and 600 in West Yorkshire.
Weather experts issued a yellow snow warning, with 10-20cm falling in parts of in northern England and the Scottish Borders.
There was also an ice warning for eastern and southern England and south Wales.