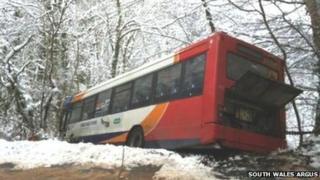 A school bus with 20 children on board has slipped off a steep road in south Wales.
Nobody was injured in the incident which happened at Abercarn in Caerphilly county.
The children were aged between 8 and 12. There were also three adults on board.
The bus company, Stagecoach, said the road had not been gritted and was icy.