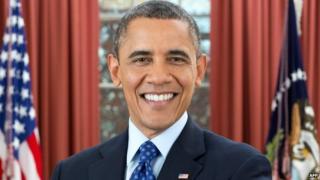 Barack Obama is beginning his second term as US president with a small ceremony at the White House on Sunday.
He's taking an oath of office, which is like a promise the president must give before starting the job again.
A big public ceremony is taking place on Monday morning, followed by an afternoon parade and a ball in the evening.
Hundreds of thousands of people are expected to turn up for the inauguration.
Beyonce and the group fun. are among the stars performing in the celebrations.
Obama was re-elected to serve four more years in November.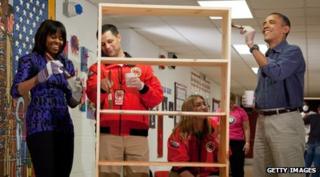 On Saturday the president and his wife Michelle helped out at a school in Washington DC.
It was done for a National Day of Service kicking off the inauguration activities.