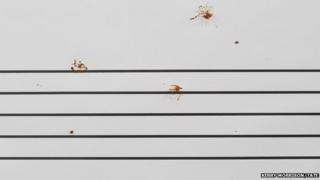 Talk about hitting a bum note - an artist has used bird droppings to create a piece of music!
Kerry Morrison put out blank music sheets in Liverpool parks and waited for birds to poo on them.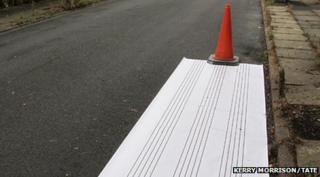 Composer Jon Hering then used the markings on the scales to create a 20-minute musical score.
The result, called Bird Sheet Music, is being performed by an orchestra at the Tate Liverpool on Sunday.
Morrison said the music represented the role birds play in the environment.