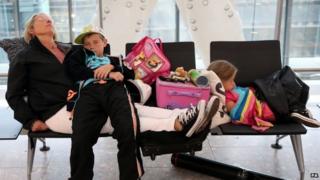 Many of us are enjoying the snow, but it's not been so much fun for travellers.
Heathrow Airport is set to cancel more than 250 flights on Sunday, with around 2-6cm of snow expected.
More than 100 flights were axed on Saturday and over 400 on Friday, with thousands of passengers spending Friday night sleeping in the airport.
Flights in other parts of Europe have also been affected.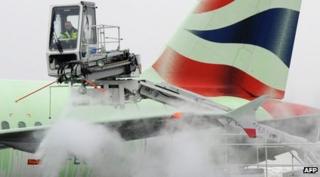 British Airways apologised on Saturday after some people were stuck on planes for hours waiting to take off.
It said in a statement: "We are doing everything we can to help customers whose flights have been disrupted by severe weather."
There have also been reports of passengers not being able to collect their luggage.
Customers have been told they can rebook their flights if they don't want to fly this weekend.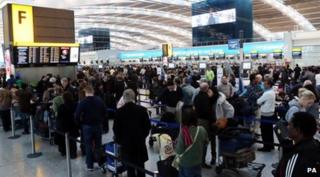 Other airports across the country have been affected by snow this weekend as well, including Newcastle, Leeds Bradford and Humberside.
There are also problems for drivers, with some roads closed and others dangerously icy, and several train lines are experiencing delays.