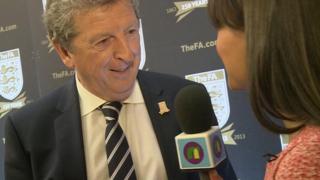 Hodgson talks future of football
Roy Hodgson has been talking to Newsround about the importance of investing in the future of football.
The England boss praised the FA's new national centre, : "That's a big, big step for the Football Association and the game of football in this country."
He said: "We've talked about making sure young people who are watching this interview who like football - they get a chance to get better at it. St George's Park is a big, big step along the way on that front."