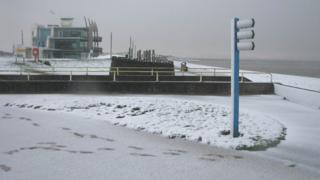 Nel reports from snowy south Wales
Many parts of the UK have been hit by heavy snow over the past day.
One of snowiest areas is South Wales, where the Met Office issued a rare red weather warning on Thursday night, meaning people should take action to protect themselves.
We sent Nel to check out what life is like in the "red zone"!