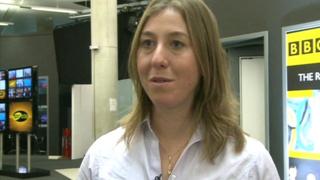 Nicole Cooke calls Armstrong 'disgusting'
Olympic cycling champion Nicole Cooke has criticised Lance Armstrong after he to win the Tour de France.
Lance confessed he had cheated by taking drugs in a broadcast on Thursday.
Nicole told Newsround: "It's disgusting. I feel that Lance Armstrong is a criminal. He's cheated so many people."
Read