Olympic cycling champion Nicole Cooke has criticised Lance Armstrong after he admitted taking drugs to win the Tour de France.
Armstrong confessed he had cheated by taking drugs in a TV interview with Oprah Winfrey broadcast on Thursday.
Nicole told Newsround: "It's disgusting. I feel that Armstrong is a criminal. He's cheated so many people."
In the interview, Armstrong said he only took drugs because he assumed everybody else was taking them too.
Nicole, who won gold at the 2008 Olympics said: "I think he was just trying to justify the disgusting things that he did."
"There were so many people out there putting in the hard work, saying no to drugs, doing it clean. It's probably the biggest sporting fraud ever."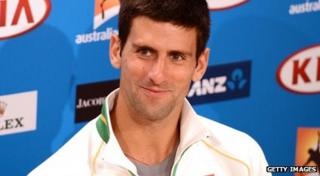 Getty Images
World tennis champ Novak Djokovic has also criticised Lance Armstrong.
He said Lance should "suffer for his lies" and have all his sporting titles taken away.