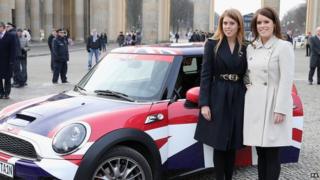 They may be used to travelling in luxury - but yesterday Princess Beatrice and Princess Eugenie had to drive themselves!
They drove the brightly coloured Mini car, decorated with the Union flag, through Berlin in Germany.
The princesses are visiting the country to attract visitors, business and students to the UK.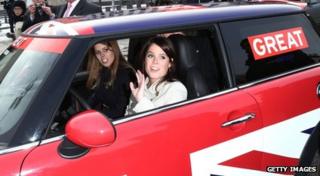 Earlier in the day they visited kids at the Berlin British School and on Friday they'll visit the city of Hanover.
There they'll meet teenage cancer patients at Hanover University of Medicine.
The princesses are spending two days in Germany and their brightly coloured Mini is set to visit loads more places.
Their mini-tour is part of a year-long campaign to promote Britain, and British culture, abroad.