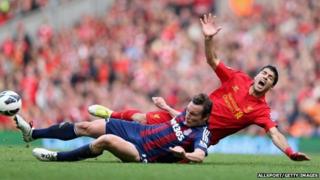 Liverpool manager Brendan Rodgers has hit out at Luis Suarez after the striker admitted to diving.
Suarez said in a TV interview with Fox Sports Argentina that he fell to try and win a penalty during Liverpool's goalless draw against Stoke in October.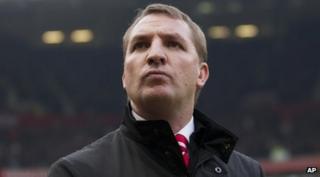 Rodgers has called it "wrong" and "unacceptable", and said Suarez would be dealt with by the club.
Stoke City manager Tony Pulis called for Suarez to be punisheds when it happened in October.
Up until now, Rodgers had defended the Uruguayan striker over the issue.
But then Suarez said on Wednesday: "I was accused of falling inside the box in a match, and it's true I did it that time, because we were drawing against Stoke at home and we needed anything to win it."
He also said he often made headlines because his name sold newspapers.