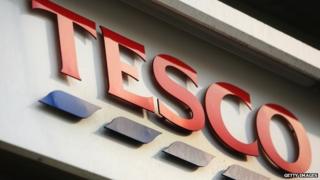 Getty Images
Tesco has run full-page adverts in several UK newspapers to apologise for selling beef burgers containing horsemeat.
Food inspectors found one brand of burger on sale at Tesco was made up of almost 30% horsemeat.
In its apology, the supermarket calls it "absolutely unacceptable" and says: "we and our supplier have let you down and we apologise."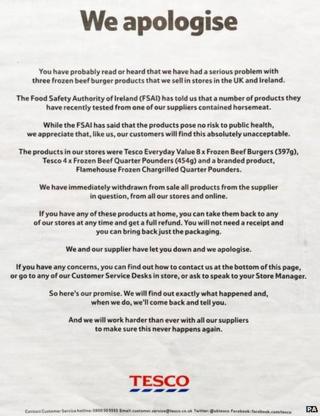 PA
Tesco also promises to find out exactly what happened and report back.
Horsemeat was also found in beef burgers sold by Iceland, Lidl, Aldi and Dunnes.
The burgers aren't unsafe to eat, but have all been taken off the shop shelves.