All 50 Boeing 787 Dreamliner planes have been grounded because of safety worries.
Airline authorities in Europe and America have ordered that the planes must not fly while safety checks are made on the batteries.
On Wednesday an All Nippon Airways flight in Japan had to make an emergency landing because of a battery problem.
That led to the airline deciding to keep the hi-tech planes on the ground.
A total of eight airlines across the world have Dreamliner planes.
It's really rare for passenger aeroplanes to have safety problems like this - and the rules on safety for airlines are really strict which is why the Dreamliner planes have been ordered to stop flying.
But Boeing, the company who makes the planes, has said it's confident the Boeing 787 is safe.
The US Federal Aviation Authority said that airlines must show batteries are safe before flights can start again.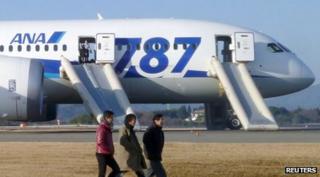 Reuters
What are the problems?
Recent problems reported by airlines who have Dreamliners include fuel leaks, a cracked cockpit window, brake problems and an electrical fire.
All Nippon Airways reported a crack in the window on the pilot's side of the cockpit, although it didn't affect the flight.
A fire broke out shortly after a Japan Airlines flight landed because of an overheated battery.
The airline also cancelled another flight after about 150 litres of fuel spilled.
But it's the battery problems that have caused the most concern - with worries that the batteries could leak, causing damage to vital equipment and possibly fires.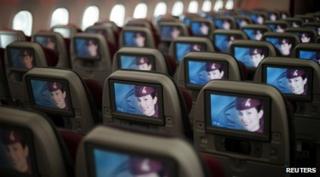 Reuters
What is the Dreamliner?
When it was launched, the Dreamliner was hailed as a breakthrough for air travel.
It made its first flight in October 2011 from Tokyo to Hong Kong.
The medium-sized hi-tech plane is made from plastic instead of metal, making it more lightweight.
Its makers Boeing also claim it uses about 20% less fuel than other planes - but it can fly as far as big "jumbo" jets.
There are also other smaller changes such as a button you can press that makes the window go dark.