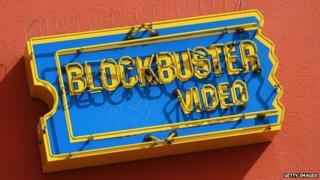 Blockbuster is the latest UK high street store that may have to close because of money troubles.
The DVD and games rental chain has announced that it has gone into administration.
This means another company will take over to try to solve its money problems.
If this doesn't work, the stores will have to close, which could mean more than four thousand staff could lose their jobs.