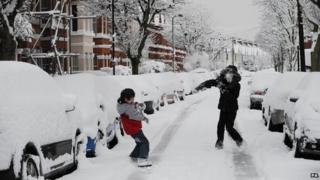 Police in a town in County Durham have warned people they could be arrested if they throw snowballs at people who don't want to take part in a snowball fight.
The Neighbourhood Police Team in Crook, in the north of England, posted a message on Facebook.
It said: "Crook Beat Team are aware it has been snowing and people are going to have fun in it."
"However if anyone is caught throwing snowballs at vehicles - or at people who do not want to be involved in the games - they could be arrested."