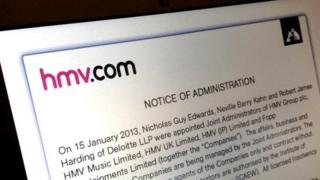 Music and games shop HMV has closed its website and is no longer accepting orders online.
The company is famous for selling CDs and DVDs but it has been struggling to make money in the last few years.
More people are buying music and films on the internet where they often cost less - and lots of people prefer to download music instead of buying CDs.
The company says its high street stores will stay open whilst it tries to sort out its money problems.