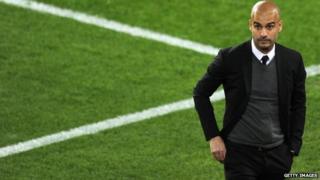 Pep Guardiola will take over as the new boss of Bayern Munich at the end of the season.
The former Barcelona manager has signed a three-year contract and will stay at the German club until June 2016.
He'll take over at Bayern when the current boss, Jupp Heynckes, retires at the end of the season.
Pep Guardiola is one of the most successful coaches in the world - winning the Champions League twice.