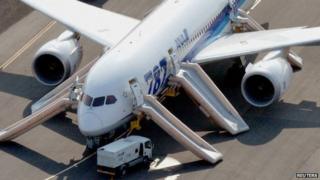 Seventeen dreamliner planes in Japan have been grounded after battery problems forced one to make an emergency landing.
The plane had to land after reports of a burning smell and smoke in the cockpit.
The new Boeing 787 Dreamliner planes have had other faults in recent weeks including brake problems and fuel leaks.
Japan's two main airlines won't use the planes until further notice.