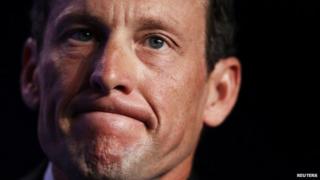 The famous cyclist, Lance Armstrong, has recorded a TV interview about the allegations he took drugs to help him win races.
US media reports said he'd admitted cheating to the American talk show host, Oprah Winfrey.
But she says, even though she was "satisfied" with his answers, he "did not come clean as expected".
Lance Armstrong won the Tour de France an incredible seven times - but was accused of cheating by taking drugs for years.
In 2012, the US Anti-Doping Agency accused him of cheating and his Tour de France titles were taken away from him.
His interview with the US star, Oprah Winfrey, is broadcast on Thursday in the US.