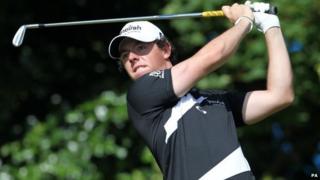 Golfer Rory McIlroy is set to earn millions after signing a new sponsorship deal with Nike.
The exact details of the sponsorship are top secret but insiders believe it could be worth almost 80 million pounds over five years.
And if that was true he would earn around £31,000 a day - wow.
McIlroy said he chose Nike because "it's another step towards living out my dream."
But the 23-year-old isn't the first sportsman to get a big sponsorship deal.
Tiger Woods and David Beckham have earned millions of pounds as the faces of big brands and have become global superstars.