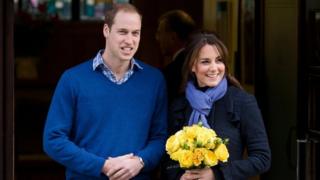 The Duke and Duchess of Cambridge's baby is due in July, according to St James's Palace.
The Palace also said Kate is getting much better since her stay in hospital last month, where she was being treated for severe pregnancy sickness.
Sickness in pregnancy usually eases off when a woman is more than 3 months pregnant.
It's been confirmed that whether it's a boy or a girl, the Royal baby will be third in line to the throne.