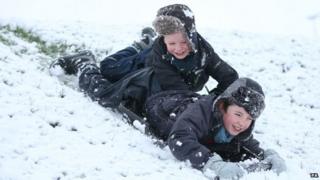 It's already fallen in some parts of the UK but forecasters are telling us more is on the way.
So, get ready for more snow!
North-east England, Yorkshire and the East Midlands are expected to see the heaviest snowfall today.
It's getting really cold too. Temperatures in some parts of Scotland are expected to drop to around -10C and it could get to -4C or -5C across parts of England.
We've stopped accepting new photos now - but take a look at some of your best snow pictures from across the UK.