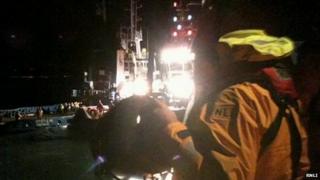 Eight people have been rescued from a tug boat carrying two hundred tonnes of fuel.
The incident happened off the coast of Devon after the vessel was damaged by the boat it was towing.
Work is now underway to prevent the Christos 22 from sinking and leaking fuel on to nearby beaches.
A helicopter, two Royal Navy ships and two lifeboats have been sent to help.