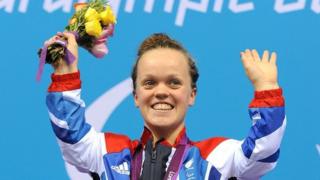 Paralympics legacy questioned
Paralympians like swimmer Ellie Simmonds, wheelchair athlete David Weir and cyclist Sarah Storey gave us some of the greatest moments of 2012.
But a study claims almost 9 in 10 sports clubs saw no change in the number of people with disabilities joining in the months after the Paralympic Games.
The Sport and Recreation Alliance questioned hundreds of UK sports clubs and a quarter said they didn't have the facilities to allow disabled people to take part.