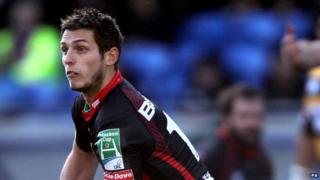 A Welsh rugby player has had to miss an important match in France after his Labrador puppy chewed up his passport.
Jason Tovey was all packed and ready to go to the airport to fly to Toulon to play for Cardiff Blues when he found his ruined passport.
He said he was dreading telling his coach that he could not play in the Heineken Cup game on Saturday.
"It's a bit like the old schoolboy excuse that the dog ate my homework," he added.