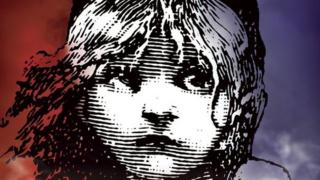 Ten-year-old on starring role
First it was a book, then a hit stage musical.... and now - with a sweep of Oscar and Bafta nominations - Les Miserables is sure to be one of the year's biggest movie sensations.
It tells the story of people's struggles in France over 200 years ago.
One of its stars is 10-year-old British actress Isabelle Allen, who plays Cosette - a girl who has a very difficult childhood.
Leah met her to talk all things Hollywood.