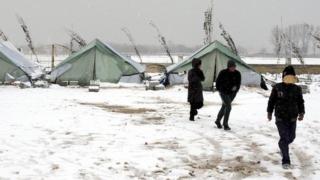 One million Syrians going hungry
One million Syrians are going hungry and without proper shelter, in freezing conditions, according the United Nations.
The UN's World Food Program (WFP) says fighting and fuel shortages are stopping aid from getting to people.
Since war broke out nearly two years ago, many have been forced to leave their homes.
They live in refugee camps in Syria and nearby countries including Lebanon, Jordan and Turkey.