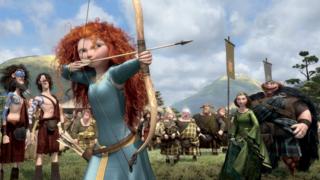 Baftas
The shortlist for this year's Baftas have been announced in London.
Stephen Spielberg's film Lincoln, about former American president Abraham Lincoln, received the most nominations, with 10 in all including 'Best Film'.
Musical adaptation Les Miserables and Life of Pi, about a boy who is stranded on a boat with a tiger, have both received nine nominations.
And Bond film Skyfall is close behind with eight nominations, including 'Best British film'.