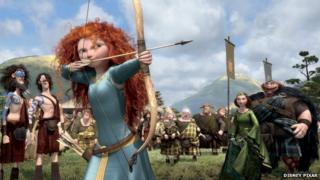 The shortlist for this year's Baftas have been announced in London.
Stephen Spielberg's film Lincoln, about former American president Abraham Lincoln, received the most nominations, with 10 in all including 'Best Film'.
Musical adaptation Les Miserables and Life of Pi, about a boy who is stranded on a boat with a tiger, have both received nine nominations.
And Bond film Skyfall is close behind with eight nominations, including 'Best British film'.
In the 'Best Animated Film' category, Disney Pixar's Brave is up against Tim Burton's Frankenweenie and ParaNorman, a 3D comic horror movie.
The awards will be handed out in a ceremony on 10 February.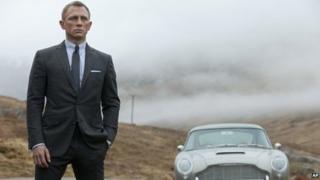 There were some big names missing from the list of nominees.
Bond star Daniel Craig missed out on a nomination for his role in Skyfall, as did the film's Oscar-winning director, Sam Mendes.
Peter Jackson's Hobbit movie received three technical nominations.
Razzies 'worst film' shortlist
The final instalment of the Twilight saga has dominated the shortlist for this year's Razzies, which single out the worst movies of the last 12 months.
Twilight: Breaking Dawn Part 2, has 11 nominations in 10 categories, including worst film and worst sequel.
The film's stars Kirsten Stewart and Robert Pattinson are up for Worst Actor awards too.
This year's Razzies winners will be announced on 23 February, the night before the Oscars.