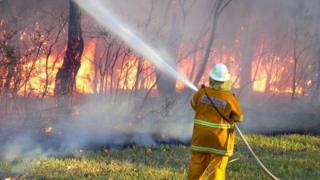 Ricky's Australia package
Strong winds and record temperatures have caused large fires to keep spreading in south-east Australia.
More than 130 are burning in New South Wales, 40 of which haven't yet been brought under control by fire fighters.
Another large fire is burning on the island of Tasmania, near areas hit by blazes over the weekend.
The country's prime minister, Julia Gillard, has described Tuesday as "a very dangerous day".