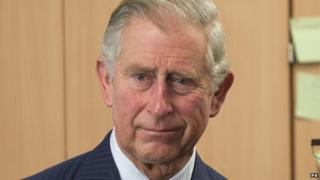 Prince Charles has been speaking about becoming a grandfather, saying it's made him more determined to fight climate change.
The Prince of Wales said he can't bear the thought of his grandchild asking him why he hadn't done more to protect the environment when he or she grows up.
Prince Charles is expected to become a grandfather for the first time this summer when Prince William and his wife Kate's baby is born.
He said he's "thrilled", but the idea of becoming a grandfather has made him feel "very old".
Prince Charles has campaigned about green issues for a long time:
"I've gone on for years about the importance of thinking about the long-term in relation to the environmental damage, climate change, and everything else."
He added that people shouldn't want to leave "our grandchildren... with a real problem".