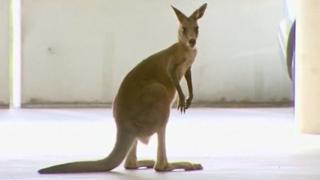 Kangaroo caught in a car park
It's not somewhere you'd expect to see a kangaroo hanging out!
But wildlife officers in Melbourne, Australia, were called to catch one bouncing around an airport car park.
After running away from the officers, as well as police and security guards the speedy marsupial was eventually caught.
The three-year-old male will now be kept in captivity and looked after by a vet until it is ready to be released into the wild.