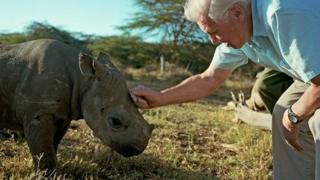 BBC1's incredible new nature series 'Africa' hit our screens this week, fascinating millions of us across the country.
We saw two adult giraffes battle it out in a brutal fight, witnessed how rhinos make friends and plunged in to the depths of the Dragon's Breath Cave.
On Monday we've got a special interview with producer Simon Blakeney and we're going to ask him some of your questions.
Thanks for your questions. We'll try and ask as many as possible and keep watching Newsround to see the interview.