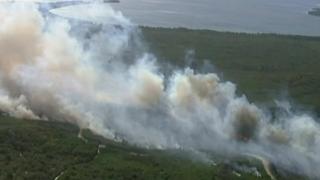 Video: Aussie heatwave sparks bushfires
Australians are going through one of the worst heatwaves in years, with temperatures well above 40C in some places.
Large parts of the country have been put on alert for bushfires this weekend.
The Australian Prime Minister has warned people to take care as 80% of the country is hit by the heatwave.
Emergency services are urging people to drink plenty of water and stay out of the heat.
More news stories