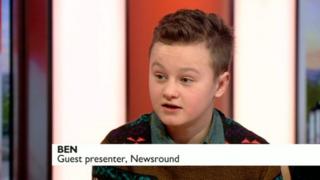 My Dyslexic Mind - A NR special
About one in every ten children has dyslexia. There's probably somebody in your class with it - but do you know what it is?
My Dyslexic Mind explores what dyslexia is and some of the ways it affects children.
The two presenters of the special show, Dominic and Ben, have been on talking to BBC Breakfast about what it's like to live with dyslexia.