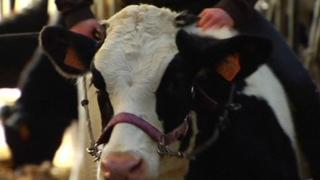 Video: Meet the hurdle jumping cow
Do you know the nursery rhyme that ends with the cow jumping over the moon?
Well now an 11-year-old Belgian girl has taught her cow to jump over a hurdle.
It took Fleur the cow just under a year of training to jump over a fence and she can now leap as high as 80 centimetres.
Check it out! It's udderly great!
More animal stories