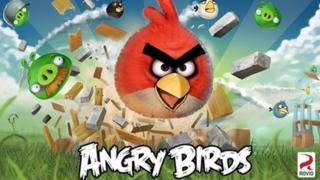 The creators of Angry Birds have announced that the games were downloaded over 30 million times in a week over Christmas.
They also admitted that the games were also downloaded 8 million times just on Christmas Day.
Rovio, the games creators say that they've already started working on several more Angry Birds games, as well as a cartoon series and a film.
The company had a very successful year and have even passed 1 billion downloads.
Angry Birds wasn't the only game to have enjoyed a happy Christmas for downloads, either.
Temple Run was also downloaded 2.5 million times on Christmas Day.