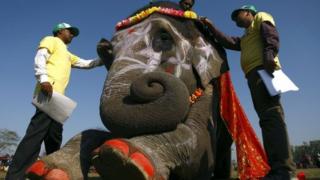 Elephants
Beauty contests are usually about glitz, glamour and plenty of posing.
But it's not just humans who are allowed to put on make up and pout.
One village in Nepal in South Asia has held a pageant with a difference.
Around 90 glammed-up elephants competed for prizes in a contest to highlight the importance of looking after the animals.