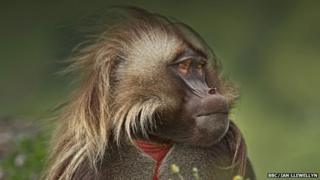 TV bosses behind new BBC wildlife series Africa will make it clear if animals have not been filmed in the wild.
It comes after Frozen Planet's controversy last year over footage of polar bear cubs shot in a zoo.
"We felt that... it was appropriate to be more explicit," series producer James Honeyborne told the Radio Times.
Narrator David Attenborough will say if a scene has been shot using captive animals or in a special environment.
James Honeyborne added: "We feel it is important to maintain trust and credibility with the audience."
The BBC denied misleading Frozen Planet viewers over the polar bear cubs.
The episode showed polar bear cubs in a den with their mother and many people assumed it had been filmed in the Arctic.
The Africa series explores wildlife across the whole of the continent.