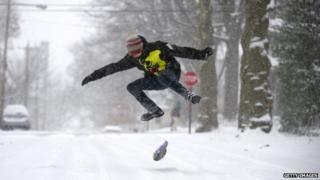 A powerful winter storm has brought tornadoes and blizzards to large parts of America, especially the south and Midwest.
At least seven people have been killed by the storm, which is heading north-east towards the states of New York and Maine.
Almost half a metre of snow is expected there in the next 24 hours.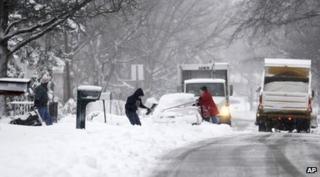 People are being told to stay at home and avoid the freezing temperatures.
More than 200,000 people are without power and hundreds of flights have been cancelled.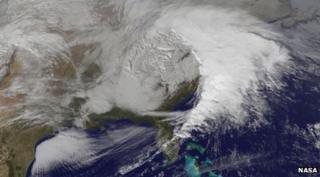 Little Rock in Arkansas state saw its first snow on Christmas Day in 83 years.
A state of emergency has been declared in Mississippi and Alabama.