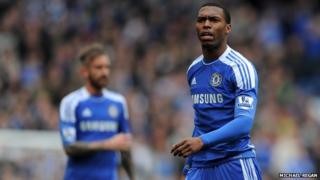 Chelsea striker Daniel Sturridge will have a medical at Liverpool on Sunday ahead of a £12 million transfer.
Liverpool have agreed the deal with the London club but it is unlikely to be confirmed until the transfer window officially opens in January.
Sturridge has been suffering with a hamstring injury and has not featured for Chelsea since Rafa Benitez took charge.
Brendan Rodgers tried to sign Sturridge on loan in August but the striker was only interested in a permanent move.
Liverpool have been keen to sign another striker after Andy Carroll's loan move to West Ham.