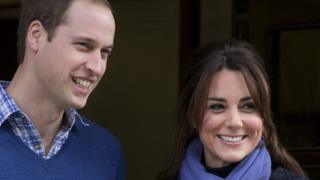 The Duke and Duchess of Cambridge are to spend Christmas day with the Middleton family, it has been announced.
A spokesperson from Clarence House said the decision to spend Christmas day in Berkshire with the Middleton family was made with the approval with the Queen and the Duke of Edinburgh.
Spending Christmas Day with the Middleton family is a change from last year when the Duke and Duchess spent the day with members of the Royal Family at Sandringham.
Clarence House have said the couple also plan to visit Sandringham during the Christmas period.
Earlier this month, the Royal couple announced they are expecting their first baby together.
It's been confirmed that whether it's a boy or a girl, the Royal baby will be third in line to the throne.