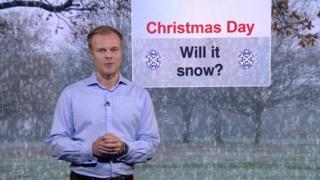 Will it snow this Christmas?
If you've been wondering whether it will be snow, wind or rain you'll be waking up to on Christmas morning, then look no further.
Newsround has got your special festive weather forecast with all you need to know for the big day.
Check out the video of BBC's weather presenter Simon King to find out whether it will be a white Christmas.