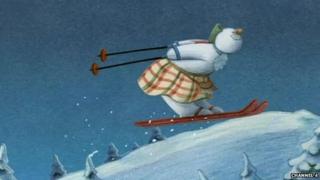 Christmas is a time for Christmas specials, favourite movies and loads more fun stuff on telly. Here's Newsround's guide to the best of this year's Christmas TV!
The Snowman and The Snowdog
8:00pm, Christmas Eve - Channel 4
The eagerly awaited sequel to the classic Christmas film, The Snowman, has finally arrived.
A boy builds a snowman and a snowdog who come to life! At the stroke of midnight they take him on a magical journey as they fly to the North Pole, where they meet Father Christmas and a host of other colourful characters.
Check out our video review of 'The Snowman and the Snowdog'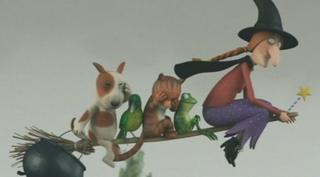 Room On The Broom
4:35pm, Christmas Day - BBC One
If you're looking for an enchanting tale of friendship and family, then don't miss this première! Adapted from Julia Donaldson's award-winning picture book, Room On The Broom follows the magical story of a kind witch who invites a collection of animals to join her on her broom... much to the frustration of her cat!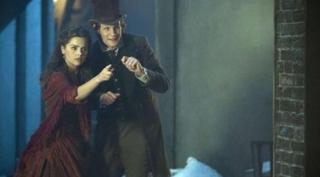 Doctor Who Christmas Special - The Snowmen
5:15pm, Christmas Day - BBC One
A new-look Tardis, a new companion for the Doctor and some creepy snowmen with razor-sharp fangs... what more could you want from a Doctor Who Christmas special!?
Walter is a lonely boy who builds a talking snowman. 50 years later, telepathic snowmen are popping up all over the place - but what threat do these creatures pose?
Matt Smith dons his Victorian costume for an episode that promises to keep you on the edge of your seat.
You might even recognise the voice of Sir Ian McKellen, who plays Gandalf in Lord of the Rings, as the evil snowmen!
Check out our gallery of pics from the Doctor Who Christmas Special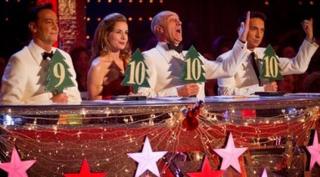 Strictly Come Dancing Christmas Special
6:15pm, Christmas Day - BBC One
If you're a Strictly fan then you'll love this all-star special.
Six fresh faces will be hitting the dance floor, including JLS star Jonathan Gill, footballer Fabrice Muamba and Blue Peter's own Helen Skelton.
And for all you loyal fans... Ann Widdecombe and Russell Grant will be back for a special guest appearance.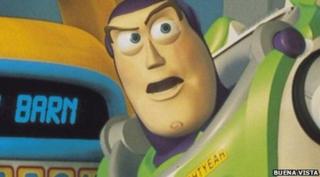 Toy Story 2
5:15pm, Boxing Day - ITV1
An animated classic! When Andy goes off to summer camp, his favourite toy, Woody, is stolen by a collector. Buzz and his friends vow to rescue him, but will it all go to plan?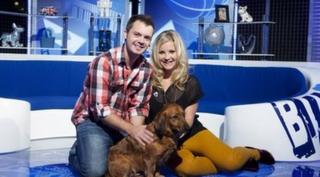 Blue Peter Review of the Year
5:45pm, 27th December - CBBC Channel
Helen's journey to the South Pole, the Queen's Diamond Jubilee, the London 2012 Olympics... this year has truly been one for memorable events.
In this special programme, Helen and Barney take a look back over some of the best moments this year.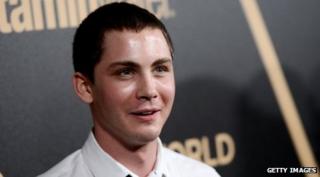 Percy Jackson and the Lightning Thief
6:40pm, 27th December - Film4
When teenager Percy Jackson discovers he is the son of a Greek god, his school trip takes an unexpected turn as he sets out to settle an ongoing battle between the gods. A classic fantasy adventure based on the hit book by Rick Riordan!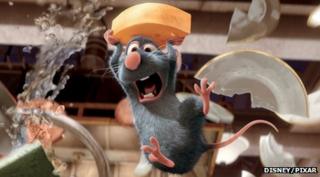 Ratatouille
7:20pm, 28th December - BBC Three
Remy is a young country rat who moves to Paris to follow his dream of becoming the best chef in the whole of France. Teaming up with a hopeless chef, Linguini, together they create fabulous dishes, but he must learn some tough lessons about life, friends and family. An animated comedy from the makers of Toy Story.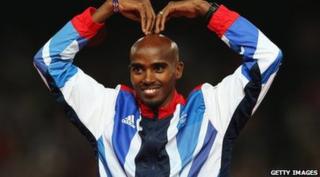 Superstars
6:45pm, 29th December - BBC One
Ever wondered if Mo Farah would be good at water sports? Well now's your chance to find out!
16 Olympic heroes including Mo and Jade Jones will face a gruelling test of their physical and mental abilities as they compete in 8 disciplines such as track, field, swimming, archery, kayaking, cycling and the exhausting gym tests.
If you enjoyed the Olympics then you won't want to miss this one!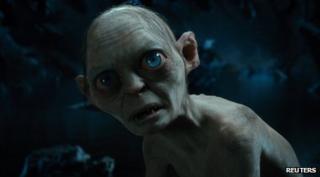 The Lord of the Rings: The Return of the King
7:20pm, 29th December - Channel 4
There's plenty of fantasy in this Oscar-winning adaptation of JRR Tolkien's epic adventure! The final battle for Middle-earth begins as hobbit Frodo continues on his journey to destroy the Ring. He is accompanied deep into Mordor by Gollum, who has a darker reason for keeping the "precious" ring close.