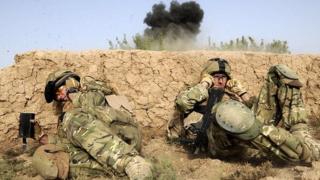 More troops to leave Afghanistan
Almost half the British troops still serving in Afghanistan will return home by the end of next year, the prime minister has announced.
David Cameron told MPs that around 3,800 servicemen and women will come back to Britain by the end of 2013.
Numbers are already being reduced from 9,500 to 9,000 before this Christmas.
Read the