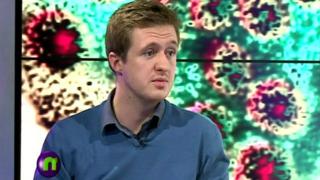 Big rise in cases of winter bug
There's been a big rise in cases of norovirus - often known as the winter sickness bug.
The Health Protection Agency reckons there have been about 880,000 cases in England and Wales since the summer, 83% more than the same time last year.
Dr Tom Cullen visited Newsround to explain how to avoid catching it!
Find out