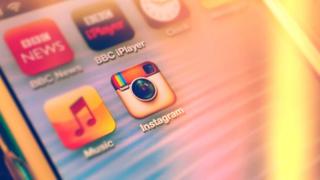 Instagram has said it isn't planning to change its privacy policy to allow the company to sell users' photos.
It's after the photo-sharing app received lots of bad feedback when it changed its terms of service.
The new terms and conditions appeared to give Instagram the right to sell users' pictures to advertisers and make money from them.
Many users had threatened to leave Instagram as a result.
Now, Instagram say the change to its terms of service have been misunderstood, blaming itself for using "confusing" language.
"To be clear: it is not our intention to sell your photos," the company said.
"We are working on updated language in the terms to make sure this is clear."
'Stupid and nonsense'
Instagram's updated terms initially said: "You agree that a business or other entity may pay us to display your username, likeness, photos... and/or actions you take, in connection with paid or sponsored content or promotions, without any compensation to you."
The changes also mean the app can share information with Facebook and other connected companies.
Many angry users took to the Twitter website to share their worries.
One tweeted: "Good bye #instagram. Your new terms of service are totally stupid and nonsense."
But the company said that its aim was to make it easier to work with Facebook.
Instagram has more than 100 million users and was bought by Facebook in April for £616 million.